I decided to treat myself to a new mechanical keyboard. I spend a lot of time on my computer working from home and over the last several years I've been slowly upgrading my home setup. While my previous Corsair k55 has held up well, I have been eyeing a the daskeyboard line for several years now and was looking for something a little more satisfying to use in my current setup.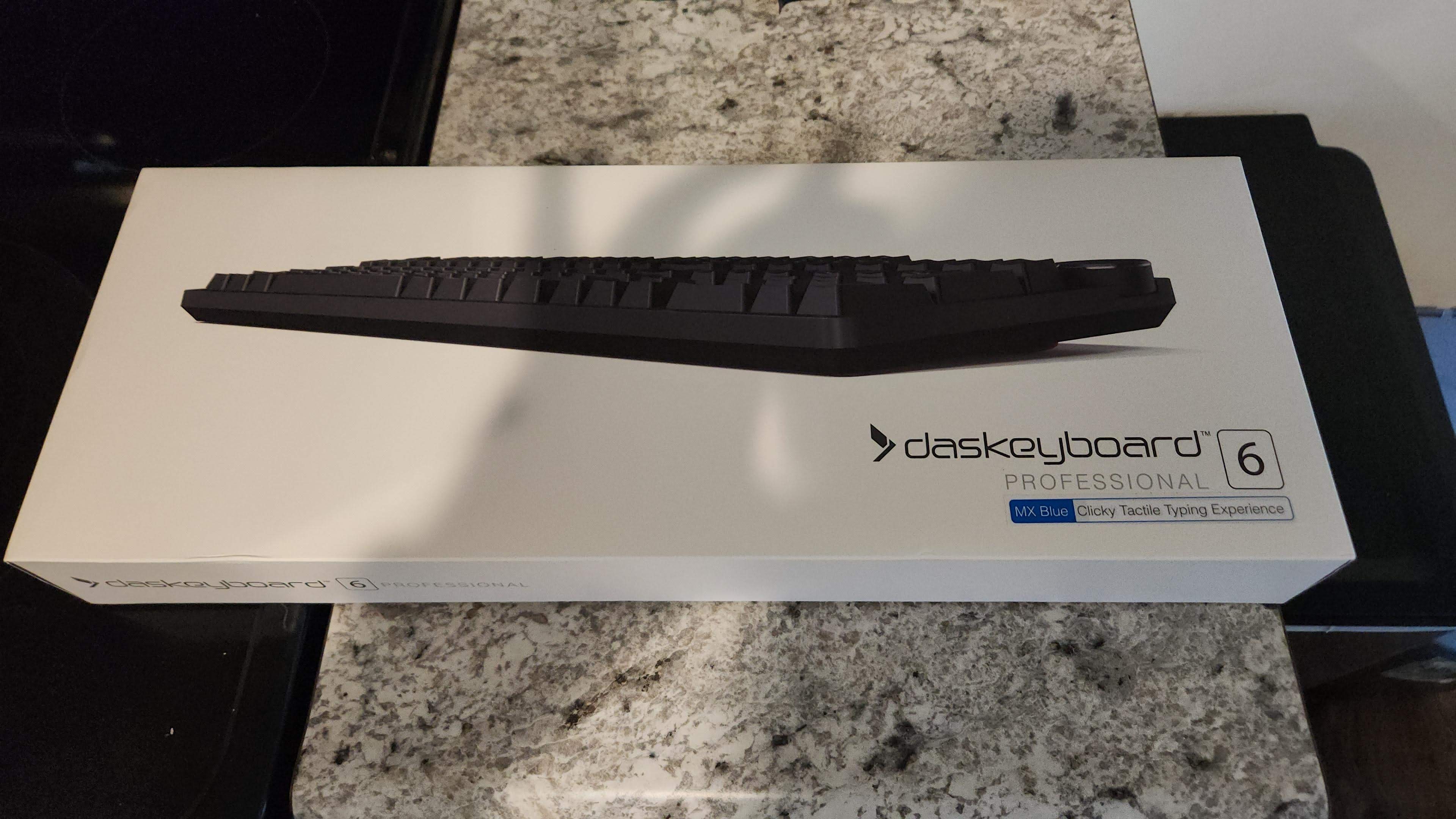 I settled on the daskeyboard 6 professional with the cherry mx blue keys. While this is probably the most I've ever spent on a keyboard, one week in I am not regretting it. The key action while typing is smooth and the cherry blues have a satisfying click that's sure to annoy anyone in the same room as you. The full-NKRO is super nice and I have not had any issues when typing fast.
A couple weeks ago I switched my desktop over to Fedora Workstation 37 from windowws 10 and I was happy to see that the keyboard just works right out of the box. This includes the media keys, volume knob and sleep button. I haven't had a chance to try out the built in usb c hub just yet but this was another bonus to me. This desktop doesn't have any usb c ports and I am hoping this will work with some usb c Yubikeys.
If you are going to spend a third of your life on a PC it makes sense to invest in quality hardware that you enjoy using. And with a rating of 50 million keystrokes, hopefully this will last me many many years. If only it made me a better speller.